Sunday, November 14th, 2010
Bon, on peut dire que ça n'arrête pas.
Les Dissuaders sont à l'honneur sur la très récente chaîne de streaming Cinéstream :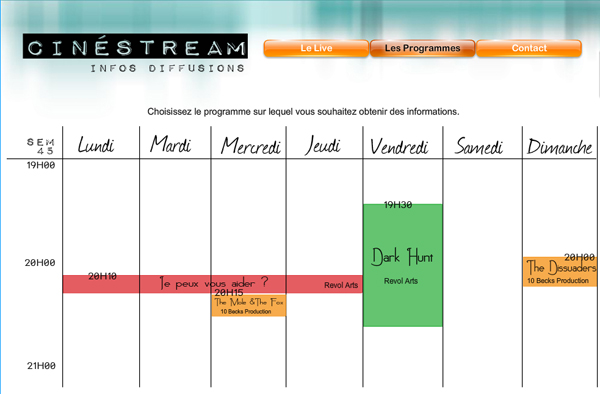 Je ne sais pas exactement quels épisodes ont été choisis, je découvrirai ça ce soir. 🙂
Donc en résumé :
>>> le mercredi à 20h15 : The Mole & The Fox
>>> le dimanche à 20h00 : Les épisodes classiques des Dissuaders.
Mais ce n'est pas tout !
Je vous parlais tout récemment du placement à la 110 ème place des Dissuaders dans le classement des webséries françaises, eh bien il y a eu un bond prodigieux en avant :
Je ne sais pas comment est fait le calcul, en fait, donc ça reste très mystérieux… 🙂
Stay tuned.
Doc.