Tuesday, April 12th, 2016
Hello,
Enfin les vacances, je vais pouvoir travailler. 🙂
Après avoir sué sang et eau sur le montage du spectacle Gros bisous… à lundi, il faut désormais que je choisisse quel projet attaquer en premier. The Mole & the Fox, Gum part 2, Vaxxin ou mon western portugais ?
Pas facile d'y répondre, pour l'instant.
En attendant, je me forme au titrage et voici ce que donne The Mole & the Fox dans le respect des titrages de films noirs américains des années 40 et 50.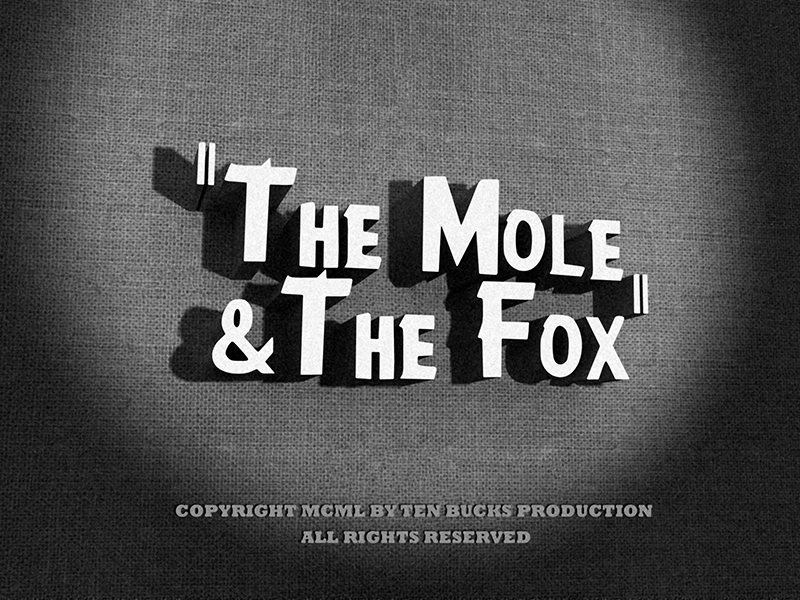 Stay tuned. 😉
Doc